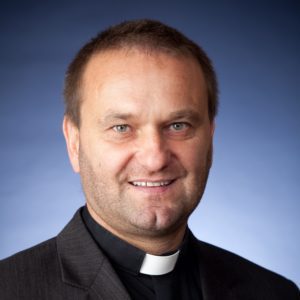 Welcome to St. Catherine's Parish. We are a dynamic, vibrant, multicultural, loving, caring, and welcoming community actively involved in serving all the people of God. We try to live our faith and act on it daily by getting involved in service and the witness of embracing all people.
We have meaningful liturgy with good music and active participation of the people. We have perpetual adoration every hour of the day and various active ministries. We have neighborhood family units with Small Christian Communities. We have a vibrant youth ministry catering to the needs of children and youth in elementary, middle, high school, and college. We have a robust religious and adult education program and various ministries of charity and social justice with large numbers of people participating. Our Urban Plunge, which the youth have been serving the people of St. Augustine for over 30 years, is a model throughout the country. Our Parish Bazaar in which the entire parish has been actively involved for over 50 years is a hallmark of St. Catherine's Parish.
Please check out our web site and find out all that we have to offer. Check out the various useful Catholic links on our home page.
We love all our visitors and extend a cordial welcome to all. Come and see. Join us with your love stewardship of time, talent, and treasure to support our vision and mission.
You can fill the registration form electronically from the home page and send it to us by mail or fax. We are always ready and glad to help you in any way. Call me or any member of our staff for your needs.
United in Jesus' Love,
Fr. Andrzej Mitera
Pastor