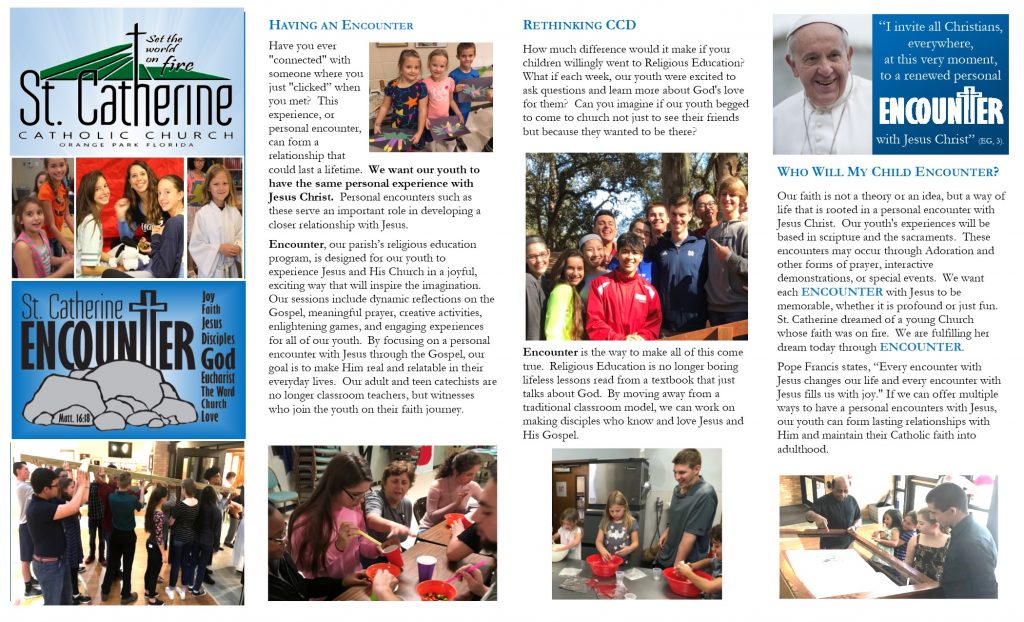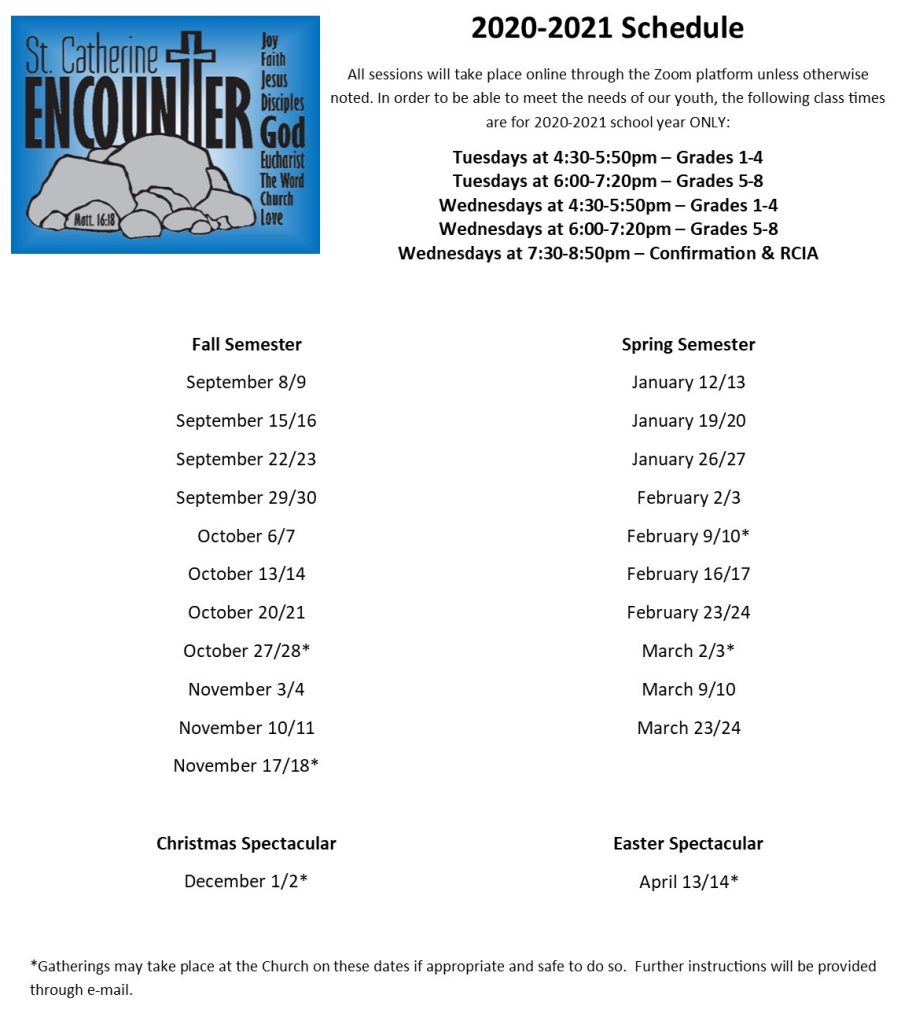 2020-2021 Fee Schedule
Encounter (Religious Education) Fees:
1 child is $50.00
2 children are $80.00
3 children are $100.00
4 children are $120.00
Baptism (RCIA) Preparation Fee is $60.00 per child.
First Reconciliation/ First Eucharist Preparation Fee is $50.00 per child.
Confirmation Preparation Fee is $80.00 per child.
Please complete the Encounter Registration Form for 2020-2021. Please note that the Fall 2020 semester will occur online only. At the completion of the form, you will be directed to PayPal in order to pay by credit card.