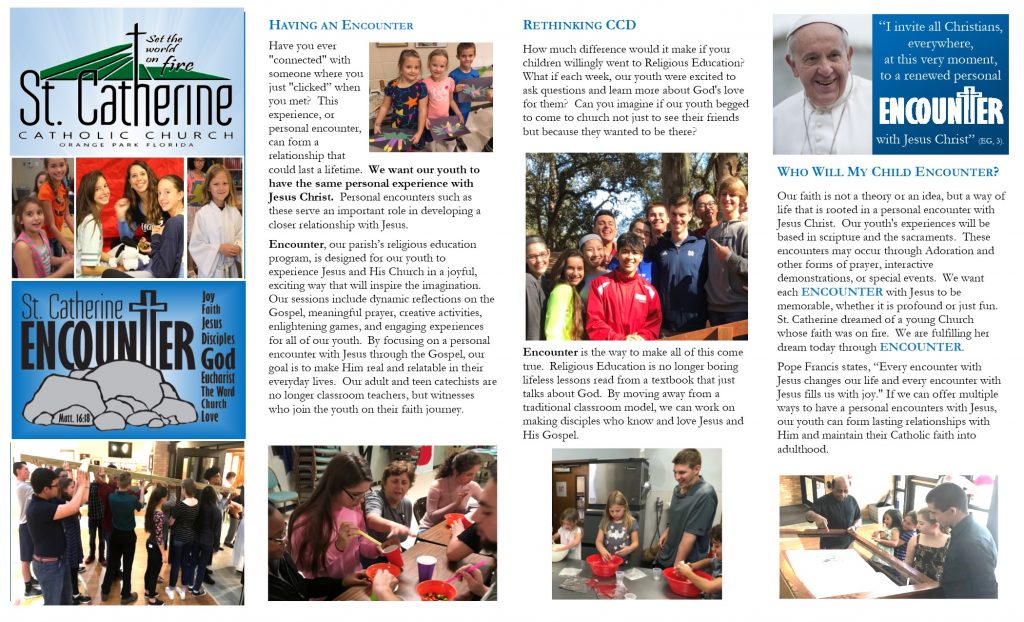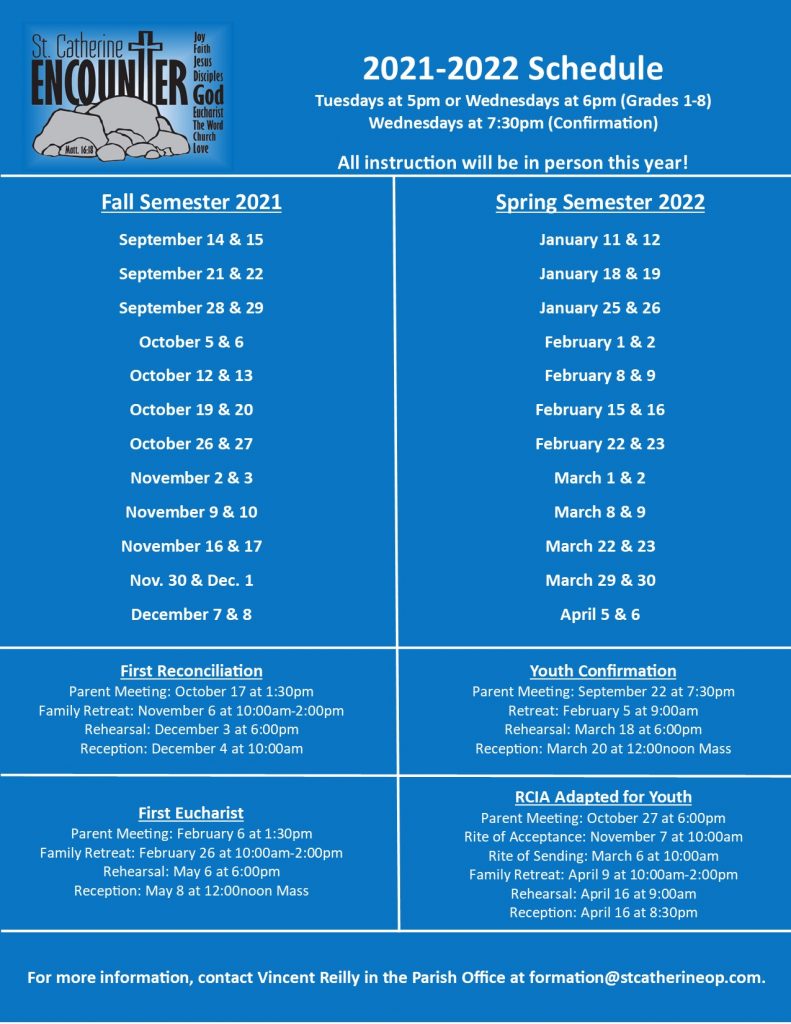 2021-2022 Fee Schedule
Encounter (Religious Education) Fees:
1 child is $50.00
2 children are $80.00
3 children are $100.00
4 children are $120.00
Baptism (RCIA) Preparation Fee is $60.00 per child.
First Reconciliation/ First Eucharist Preparation Fee is $50.00 per child.
Confirmation Preparation Fee is $80.00 per child.
Please complete the Encounter Registration Form for 2021-2022. At the completion of the form, you will be directed to PayPal in order to pay by credit card if you choose. You may also bring payment in cash or check to the Parish Office.