Online auction is now OPEN!!! Visit our Bidding Owl website to start bidding high and bidding often. Please consider supporting our parish. We need your help. Invite your friends, family, neighbors, and acquaintances to participate. Thank you in advance for your support and generosity. Click on this link and share on social media:
https://www.biddingowl.com/Auction/home.cfm?auctionID=23635
A different kind of bazaar is taking place at St. Catherine this year due to the continuing pandemic. This year will are going to have most of our events virtually; however you can still enjoy the food of our annual bazaar you have come to know and love. Each Saturday, a different meal from our bazaar will be served to-go from 5:30-6:30pm to those who purchase tickets in advance either after weekend Masses or from the Parish Office.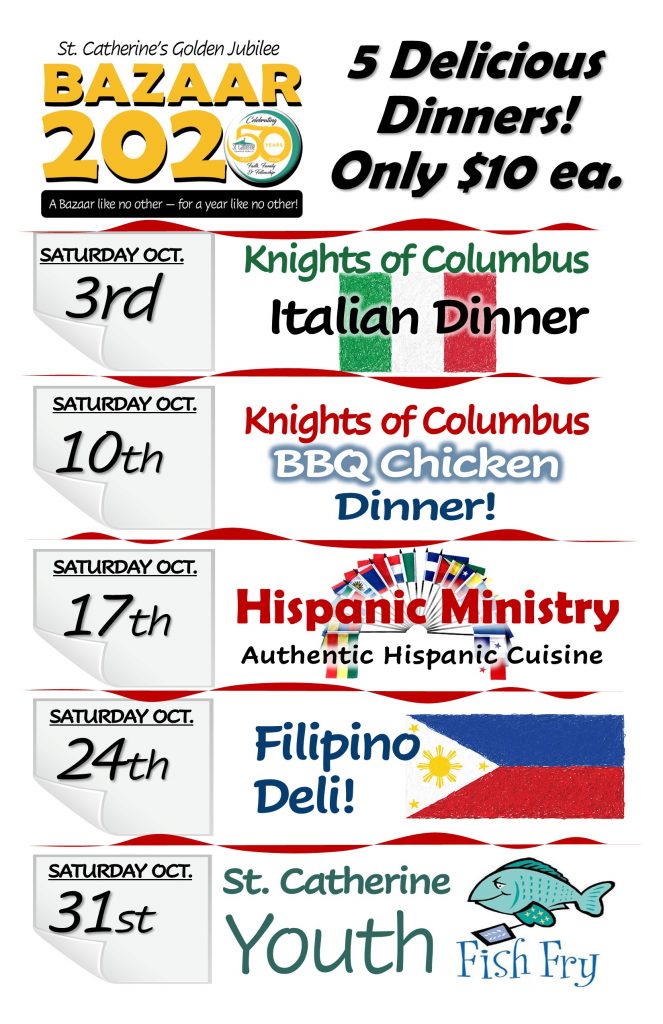 Join us for BINGO on Zoom to kickoff the Bazaar. Game packets can be purchased after all weekend Masses or in the Parish Office.