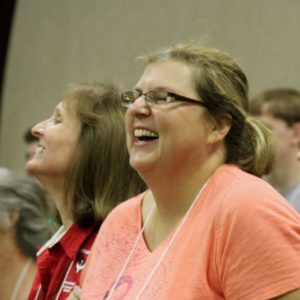 In today's hectic and busy world, it is often difficult to find time to encounter Jesus or spend time deepening our relationship with Him.
We invite you to a Kerygma retreat to deepen your faith, open your heart, and have a real and personal encounter with Jesus Christ.
Kerygma (ker-rig-ma) comes from the Greek for the proclamation of the mystery of the love of God, who invites us into a personal relationship with Himself in Christ. Kerygma is proclaimed with great spiritual power to the point of bringing about conversion and a strong decision of faith.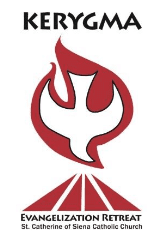 Prior to the retreat, there are introductory sessions offered at St. Catherine Church. These sessions will prepare you for the retreat.
The retreat begins on Tuesday evening with four evening sessions (7:00-9:00pm) and continues through the weekend (Saturday 10:00am – 9:00pm and Sunday 9:00am-4:00pm). All sessions of the retreat are at St. Catherine.
There are also four post-evangelization retreat sessions to unpack the experience of the retreat.
The retreat is open to adults 16 years of age or older. Childcare and activities planned for all youth.

Frequently Asked Questions
Costs
Donations of $25.00 or more are welcomed to defray costs of materials and five meals.
For more information,
contact Vincent Reilly, Director of Faith Formation, in the
Parish Office at formation@stcatherineop.com.
904-264-0577 EXT 322