Videos for Parish Neighborhood Community Meetings
The Gospel of Matthew – August 2020 – November 2020
Episode 1: The Beatitudes (August 2020)
Small Christian Communities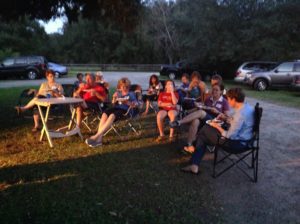 The vision behind forming Parish Neighborhood Communities with Small Christian Communities is a call for all of us to be the church in a new way.
Our parish, St. Catherine's, is one of the leading parishes in the Diocese, known for the number of active parishioners and the many wonderful programs we have for the people. Our parish staff and only a couple hundred parishioners are currently running these programs. A few are putting on the parish experience for many. We are not touching the lives of all people in a reflective and relational way.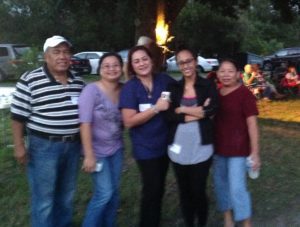 Of the average 2000 attending our weekend Masses, a large number of them come as consumers to church to get their individual spiritual needs met or served-Sunday obligation filled. Some attend weekday Masses or participate in the reception of Sacraments, or request funerals, etc. We serve as a sacramental maintenance station. Currently, we don't form them into a community. The majority of the parishioners may still be remaining anonymous without knowing one another or valuing one another as a community. They go to church and walk out without becoming a family or community, without finding or getting or giving support to one another, without having any responsibility or involvement for building up the community and the church. They come as weekend guests to a church-run by priests, staff, and a few parishioners who do everything. We don't form them for the mission.
We need to have a relational way of being the church. We need to move from a doing church to a being church. We need a structure where everybody is involved and everybody feels responsibility for trying to live the Gospel values and supporting others to do the same. We need to be a new kind of parish, where all parishioners don`t just go to church. Rather, we together make church happen when we connect life and faith and share it with one another to help each other live the faith. The old kind of parish is defined by programs fulfilling needs. The new kind of parish is defined by relationships. It is a more reflective and relational way of connecting with Christ and others. It is this structure that we call Small Christian Communities.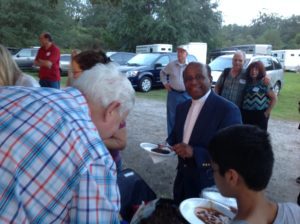 Our goal is restructuring the whole parish into sixteen Parish Neighborhood Communities to validate membership and to create relationships within our large community, as each unit will have multiple Small Christian Communities that meet at least twice a month for faith sharing and connecting life and faith. This will help our parish become a community of communities. I do hope this restructuring will bring about a comprehensive renewal that lasts.
To read Fr. Ignatius' full vision for the parish, please click here.
Below is the map of the 16 Parish Neighborhood Communities.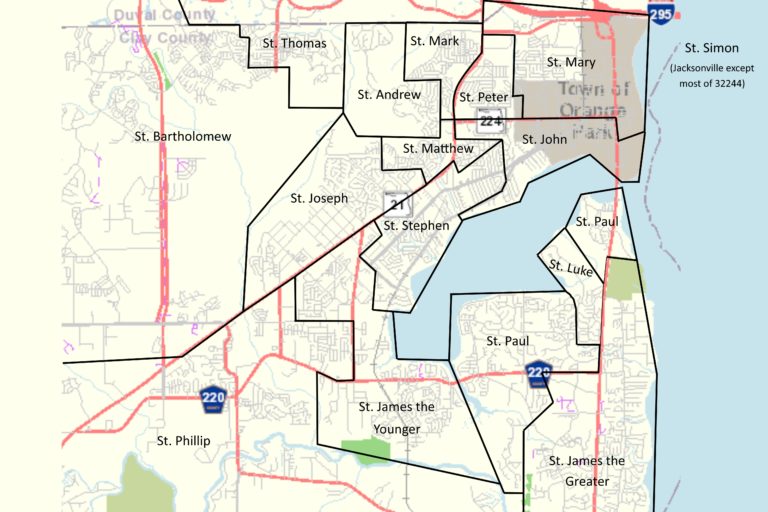 Each of the Parish Neighborhood Communities meet once a month for Scripture study and reflection. Please contact the Parish Office to learn what Parish Neighborhood Community you belong to and how to get involved.