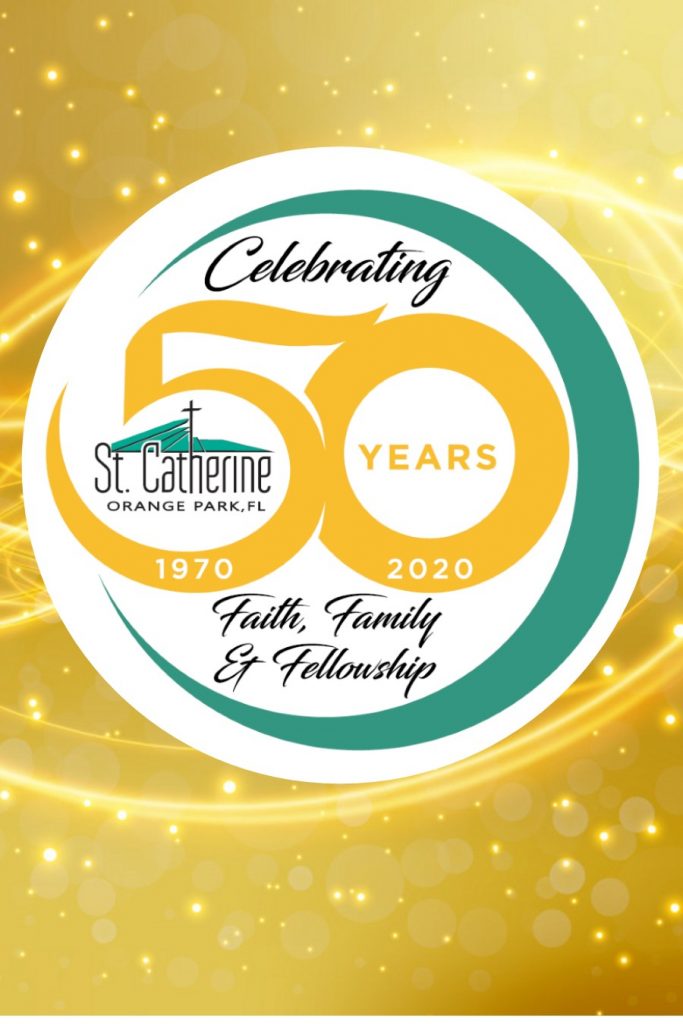 St. Catherine Catholic Church was established as a parish of the Diocese of St. Augustine on February 24, 1970 by Bishop Paul F. Tanner. While many things have changed over the past 50 years, our parish has continued to grow and share the faith in our community.
Throughout the year, our parish will host many celebrations recognizing all of the people who have made St. Catherine a family for 50 years. Please check this page regularly for upcoming Jubilee related events and news.
Join us on Monday, February 24 at 7pm for Mass to recognize the anniversary of the elevation of St. Catherine to parish status in 1970. This Mass will be an opportunity to recognize our pastors who have shepherded St. Catherine for 50 years. Fr. Edward Rooney, the original pastor of St. Catherine as a parish, will be the homilist. Msgr. Vincent Haut and Fr. James R. Boddie will be present to share brief reflections on their time as pastor of St. Catherine. A reception will follow in Haut Hall.