October 11-16, 2022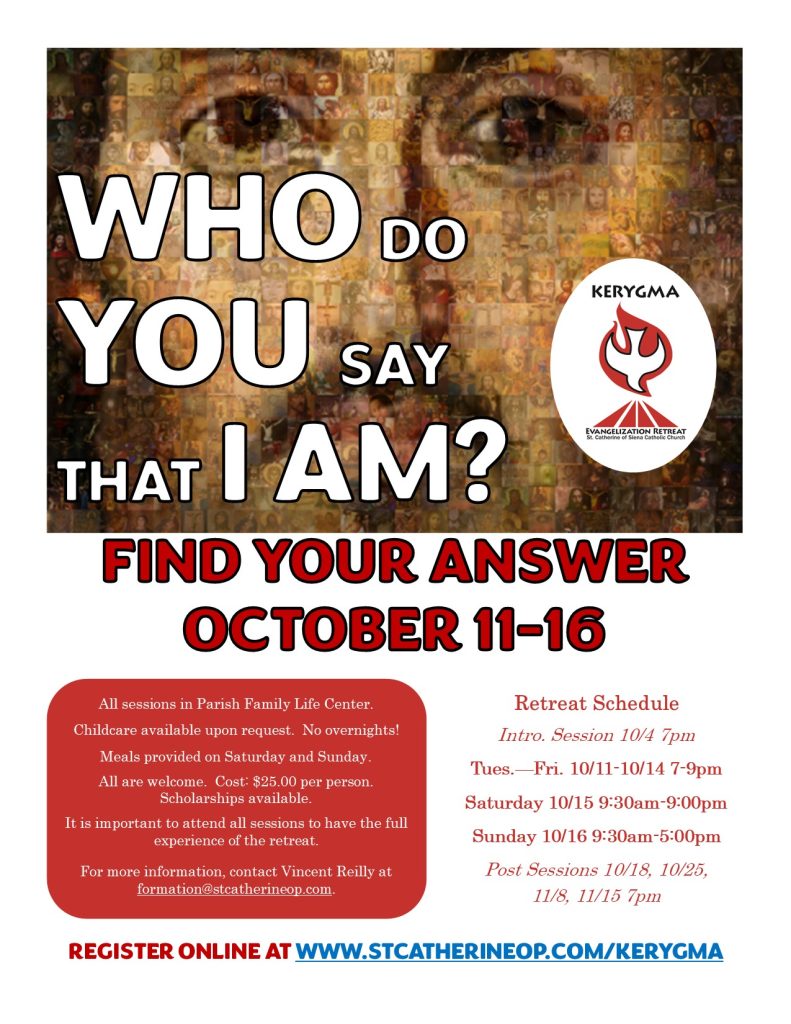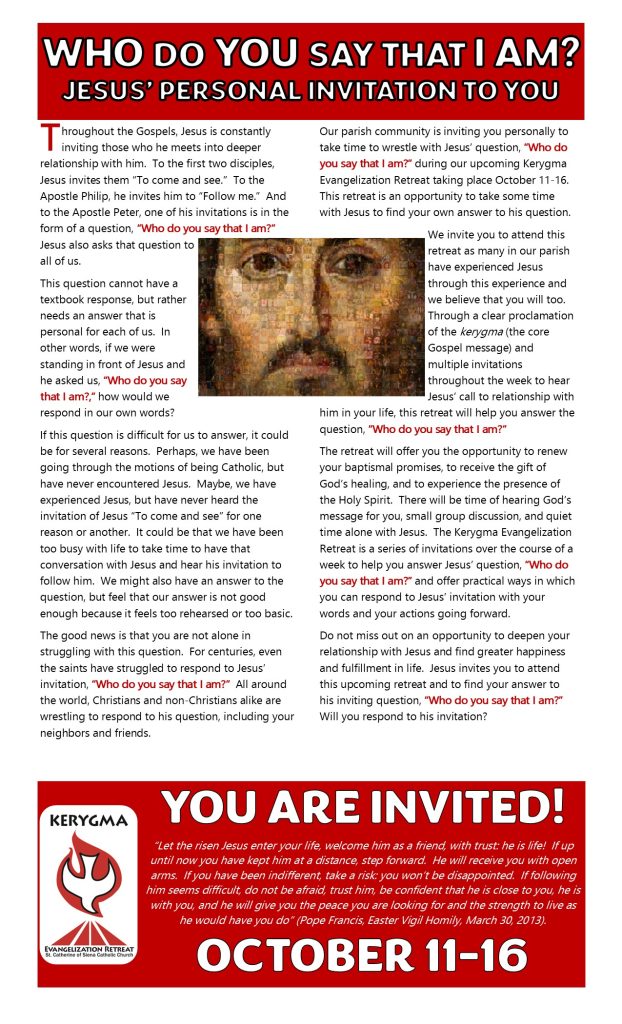 Kerygma is a Greek word that means "herald" or "proclamation." Jesus has invited all people to hear the Good News of the kingdom of God proclaimed in a powerful and meaningful way.
The Kerygma Evangelization Retreat is an opportunity to encounter Jesus and experience the central proclamation of the faith in a way that unveils the Gospel and makes it present.
All of our sessions will take place in the Parish Family Life Center.
There will be an information session on October 4, 2022 at 7:00pm.
Kerygma es una palabra griega que significa "heraldo" o "proclamación". Jesús ha invitado a todas las personas a escuchar la Buena Nueva del reino de Dios proclamada de manera poderosa y significativa.
El Retiro de Evangelización Kerygma es una oportunidad para encontrar a Jesús y experimentar el anuncio central de la fe de una manera que revela el Evangelio y lo hace presente.
Todas nuestras sesiones se llevarán a cabo en el Parish Family Life Center.
Habrá una sesión informativa el 4 de octobre de 2022 a las 19:00 horas en engles.