January 18-23, 2022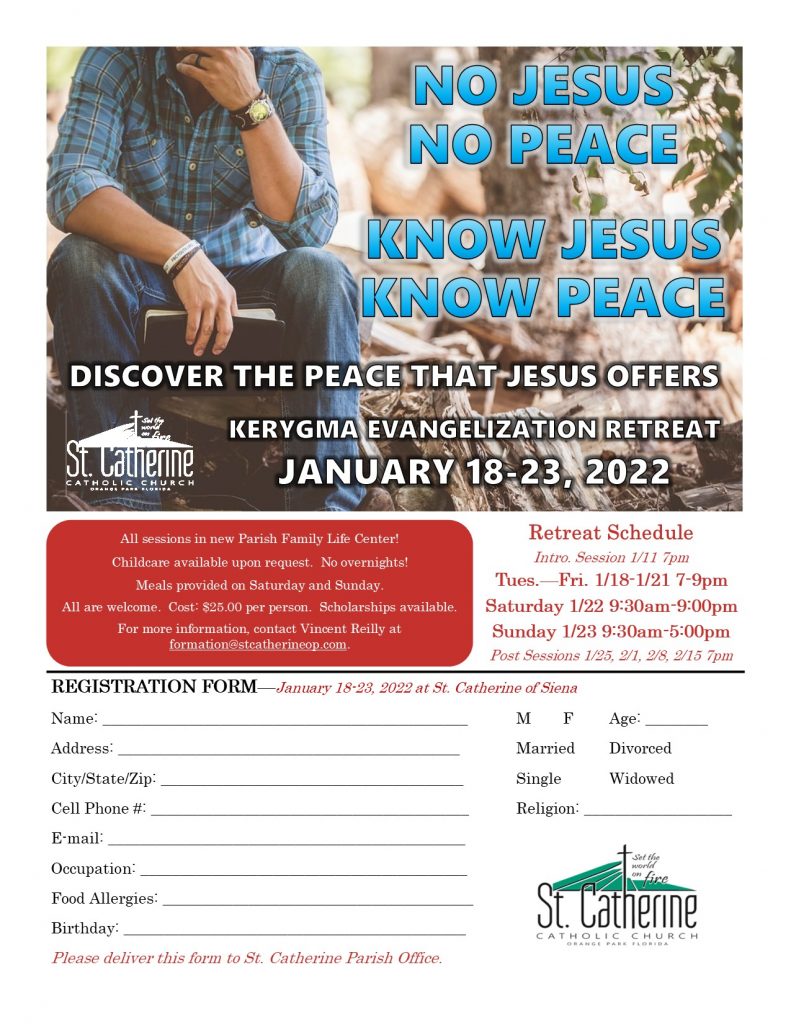 Kerygma is a Greek word that means "herald" or "proclamation." Jesus has invited all people to hear the Good News of the kingdom of God proclaimed in a powerful and meaningful way.
The Kerygma Evangelization Retreat is an opportunity to encounter Jesus and experience the central proclamation of the faith in a way that unveils the Gospel and makes it present.
All of our sessions will take place in the Parish Family Life Center. Masks and social distancing will be practiced during the retreat to create a safe environment for all participants.
There will be an information session on January 11, 2022 at 7:00pm.