Now December 2-6, 2020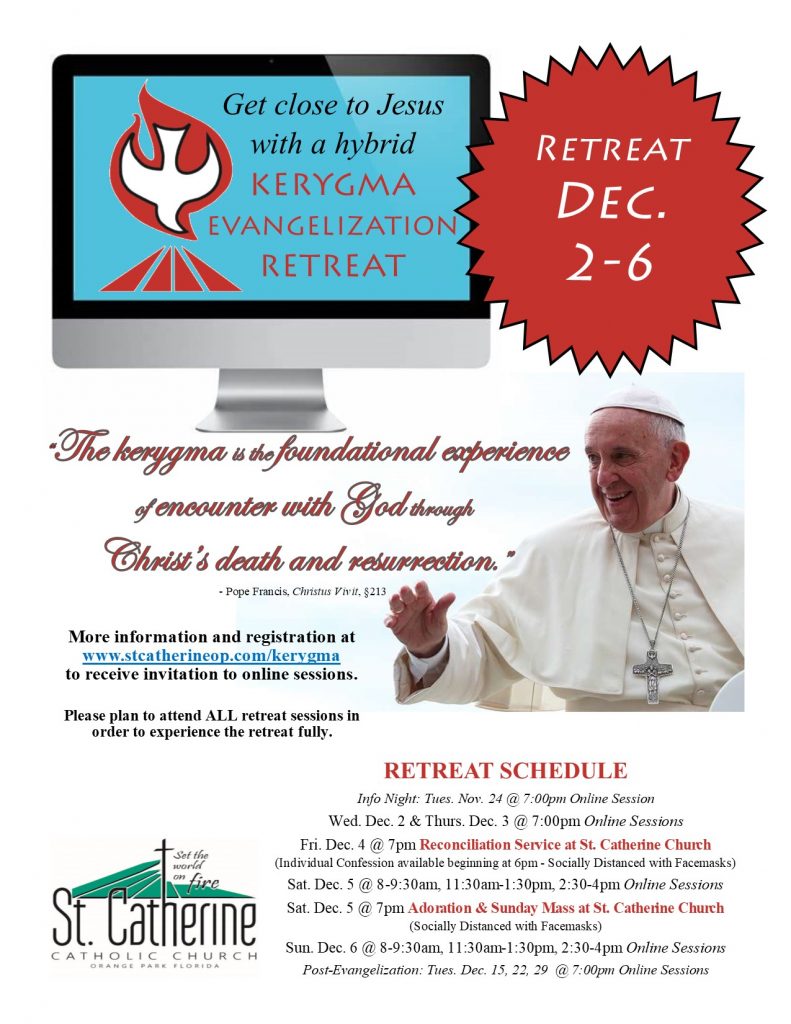 Kerygma is a Greek word that means "herald" or "proclamation." Jesus has invited all people to hear the Good News of the kingdom of God proclaimed in a powerful and meaningful way.
The Kerygma Evangelization Retreat is an opportunity to encounter Jesus and experience the central proclamation of the faith in a way that unveils the Gospel and makes it present.
Due to the coronavirus, we are offering a hybrid retreat in order that all may hear this central proclamation in a safe, but interactive way. The proclamation of the Gospel will be done through Zoom, while our responses in the reconciliation liturgy and Adoration (Friday and Saturday nights) will take place in our parish Church with masks and proper social distancing.
Please register below for our informational session on Monday, November 23 at 7:30pm. We will send you a link to the Zoom meeting to join us that evening.