St. Catherine Feast Day 2021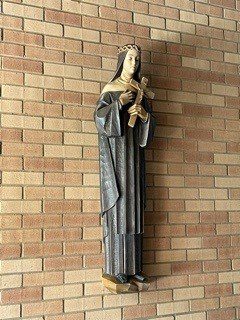 The parish will honor our patron saint, St. Catherine of Siena, on her feast day, Thursday, April 29 with a special Mass at 7:00pm in the Church. We will have our traditional procession from the Marian Garden with our Parish Neighborhood Community banners beginning at 6:45pm. Following Mass, a reception hosted by all of our Parish Neighborhood Communities will be held in the Parish Family Life Center. Our principal celebrant and homilist at the Mass will be our former pastor, Msgr. Vincent Haut. We hope that you will join us.
St. Catherine Feast Day 2020
Click on a photo to enlarge. See below for archived videos of all events.